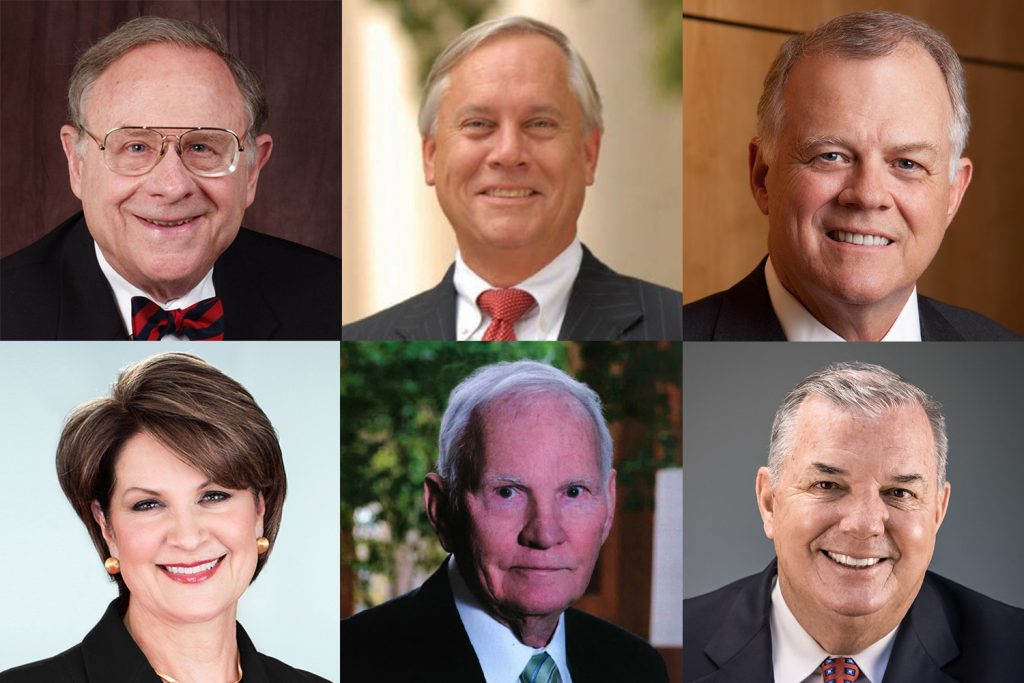 TUSCALOOSA, Ala. — The University of Alabama Culverhouse College of Business announced six business professionals for induction into the Alabama Business Hall of Fame.
The 2019 inductees will be honored in an evening celebration Thursday, Nov. 7, at Haven in downtown Birmingham.
The inductees include: Charles A. Collat Sr., of Birmingham; Gary P. Fayard, of Atlanta, Georgia; Joe W. Forehand, of Dallas, Texas; Marillyn A. Hewson, of Bethesda, Maryland; Lonnie S. McMillian, of Madison (awarded posthumously); and F. Michael Reilly, of Tuscaloosa.
Charles A. Collat Sr.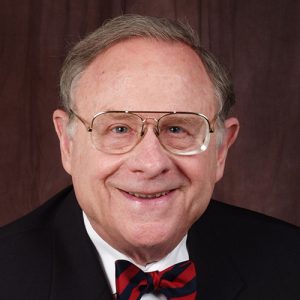 Charles A. Collat Sr. is the retired president and CEO of Mayer Electric Supply and serves as chairman emeritus. As a result of Collat's leadership and work ethic, Mayer has become one of the largest electrical distributors in the nation with more than 1,500 associates in 80-plus locations with annual sales exceeding $1 billion.
Collat is a committed supporter of The University of Alabama at Birmingham and is on UAB's Leadership Cabinet and President's Council. UAB's business school was recently named the Collat School of Business thanks to a major gift from the Collat family. Furthermore, he has been recognized by UAB for his service to the institution with its President's Award and was the recipient of an honorary doctorate of humanities.
He served in the United States Air Force during the Korean War and earned an accounting degree from the University of Georgia.
Gary P. Fayard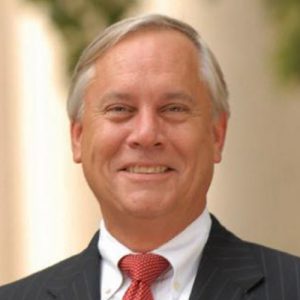 As chief financial officer and executive vice president of The Coca-Cola Co., Gary Fayard helped the company double its revenues to more than $47 billion. Retiring in 2014 after 20 years of service, with 15 years in the CFO role, one of Fayard's greatest accomplishments was leading the acquisition of Coca-Cola's North American bottling and distribution business in 2010 for $12 billion. Upon retirement, he established Stonewall Ridge Farm, a registered black Angus seedstock operation in Tennessee.
He serves on the board of directors of Genuine Parts Co. and Monster Energy Corp. He is the past president of the Atlanta Area Council of the Boy Scouts of America and served on the board of the Atlanta Symphony Orchestra. Through Fayard's  involvement with The Coca-Cola Foundation, UA was the first public institution to receive Coca-Cola First Generation Scholarships. He is a member of The University of Alabama President's Cabinet and is on the board of visitors for UA's Culverhouse College of Business.
Fayard attended The University of Alabama where he earned a bachelor's degree in accounting.
Joe W. Forehand Jr.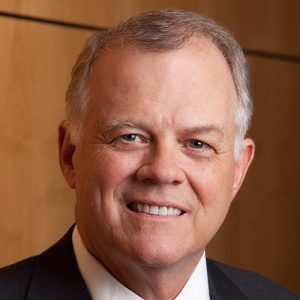 Joe W. Forehand Jr. is the former chairman and chief executive officer of Accenture, retiring in 2006 after a tenure highlighted by significant growth and strategic changes for the consulting firm. In 2000, he finalized Accenture's split from Andersen Worldwide and successfully led its international rebranding campaign. The next year he led Accenture through its initial public offering. While Forehand served as CEO, the firm's revenue grew from $9.6 billion to $13.7 billion, and it added nearly 40,000 employees to its workforce. After retiring, Forehand served as a senior advisor on technology buyouts with global private equity firm Kohlberg, Kravis and Roberts, also known as KKR.
Forehand is devoted to Auburn University, his alma mater. He served on the Auburn University Foundation's board of directors and investment committee and was co-chair of its recent $1.2 billion capital campaign.
He earned his undergraduate degree in industrial engineering from Auburn University and a graduate degree in industrial administration from the Krannert School of Management at Purdue University.
Marillyn A. Hewson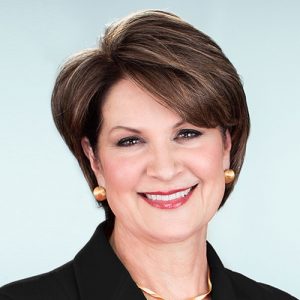 Marillyn A. Hewson is chairman, president and CEO of Lockheed Martin Corp. Hewson joined Lockheed Martin more than 35 years ago as an industrial engineer. During her career, she has held several increasingly responsible executive and operational leadership positions. In 2019, TIME magazine identified Hewson as one of the "100 Most Influential People in the World." She was named the "2018 CEO of the Year" by Chief Executive magazine.
She serves on the board of directors of Johnson & Johnson, the Congressional Medal of Honor Foundation, the board of governors of the USO, and the board of directors of Catalyst. She is a member of The University of Alabama's President's Cabinet and the board of visitors of the Culverhouse College of Business.
Hewson earned her bachelor's degree in business administration and her Master of Arts degree in economics from The University of Alabama.
Lonnie S. McMillian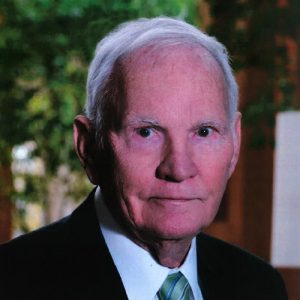 Lonnie S. McMillian was a visionary serial entrepreneur who led the development of innovative companies aligned with telecommunications and biotech. His interest in tech was sparked while studying radar technology as a member of the United States Marine Corps during the Korean War. After completing his service and graduating from college, he embarked on a wide-ranging career that included co-founding a computer manufacturer, Systems Engineering Labs, and joining SCI in Huntsville as chief engineer.
In 1985, he co-founded ADTRAN, a telecommunications firm, which remains as one of Huntsville's largest non-public employers. A retirement in 2001 was shortlived: in 2005, he co-founded the HudsonAlpha Institute for Biotechnology, a non-profit institute, to bring together experts in genetics, education and entrepreneurship to accelerate innovation in the field.
McMillian graduated from Georgia Tech with a bachelor's degree in electrical engineering. He graduated from Presbyterian College with a Bachelor of Science in business before serving his country in the Marine Corps. He passed away Dec. 30, 2018.
Michael Reilly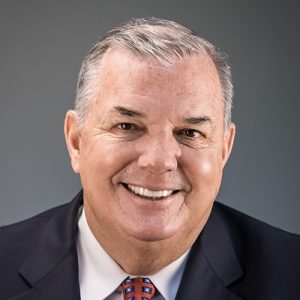 Michael Reilly retired from Randall-Reilly, formerly Randall Publishing Co., in 2015 after 40 years with the company. Under his leadership, the company transitioned from a 40-employee magazine publisher to a strategic data, media and marketing services company, employing more than 600 associates at its offices in Tuscaloosa and elsewhere across the country. He joined the company while a student at The University of Alabama and spent the bulk of his career there. He was named president and CEO in 2002. He is chairman emeritus of the company.
Reilly is heavily dedicated to the community. He has served on the boards of the Boy Scouts Executive Board of West Alabama, YMCA, Boys & Girls Club of West Alabama, and the United Way of West Alabama, and he has made significant contributions of his talents, time and resources to many other area organizations. He is a member of The University of Alabama President's Cabinet and an active member of St. Francis Catholic Church.
He earned a Bachelor of Science degree from The University of Alabama.
About the Alabama Business Hall of Fame
The Alabama Business Hall of Fame was founded in 1973 by the Culverhouse College of Business Board of Visitors to honor individuals in business who have brought lasting fame to the state of Alabama. A 14-member board of directors establishes the criteria for nominations and governs the Hall of Fame. All candidates must meet the qualifications of being retired for a minimum of three years or be 65 or older, prior to induction, if still active in their careers.